Presented by the Psychological Association of Northeastern New York
Thursday, February 16, 2023 - 6:30 p.m. - 8:30 p.m.
Featuring: Why We Sleep: Unlocking the Power of Sleep and Dreams by Dr. Matthew Walker. Join local colleagues for an important conversation about Dr. Walker's book which can be purchased at the Northshore Bookstore with a 20% off discount for PANNY members.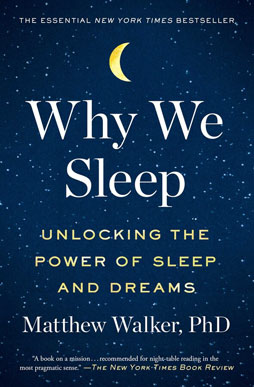 Location: In Person Only at Mocha Lisa's Caffe - 22 Clifton County Rd., Suite 34, Clifton Park, NY 12065
Please RSVP using the form on this page by Thursday, February 9, 2023.
Price: This is a FREE event to PANNY members! Beverages and food will be provided.
About Dr. Matthew Walker
Matthew Walker is a professor of neuroscience and psychology at UC Berkeley, the Director of its Sleep and Neuroimaging Lab, and a former professor of psychiatry at Harvard University. He has published over 100 scientific studies and has appeared on 60 Minutes, Nova, BBC News, and NPR's Science Friday. Why We Sleep is his first book.