Presented by the Psychological Association of Northeastern New York
Wednesday, January 26, 2022 - 6:30 p.m. - 8:00 p.m.
Featuring: Clocking In: The Psychology of Work by Rudy Nydegger, Ph.D.
Location: This meeting will be held via Zoom. You will be sent the Zoom information after submitting your RSVP.
Price: This is a FREE event to PANNY members!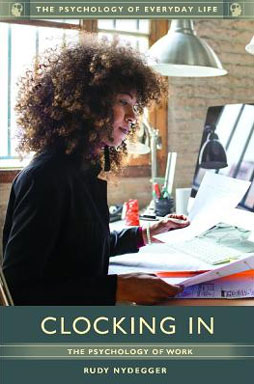 Join colleagues in conversation with one of our own, Rudy Nydegger, Ph.D.
Work is a huge part of most people's daily lives, and it is important to understand the psychological implications and personal impact of our working lives. The nature of work has changed dramatically in the past few decades and even more so in the last two years. We will discuss these issues and the challenges they bring to psychology and to psychologists.
About Rudy Nydegger, Ph.D.
Dr. Nydegger is a clinical and consulting psychologist, professor emeritus at Union College, and former Head of Psychology at Ellis Hospital. In addition, he has served in leadership roles with NYSPA and other organizations. His consulting clients include GE, Ford, the VA, and New York State agencies.
Please RSVP using the form on this page.